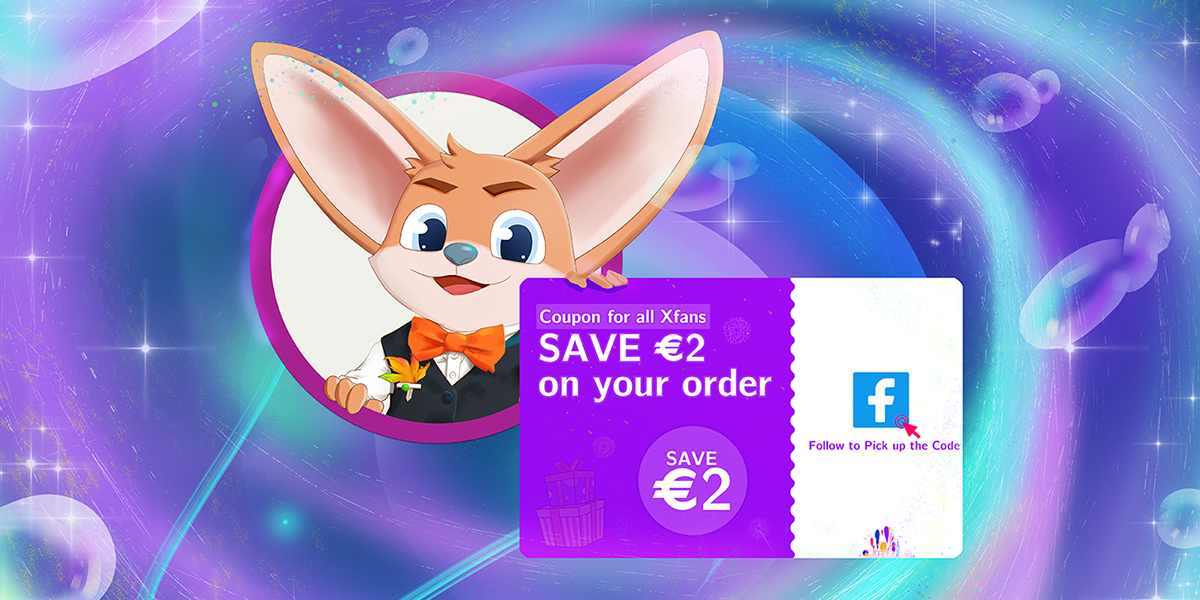 Artist Display 24 Pro

Immense canvas,
immersive clarity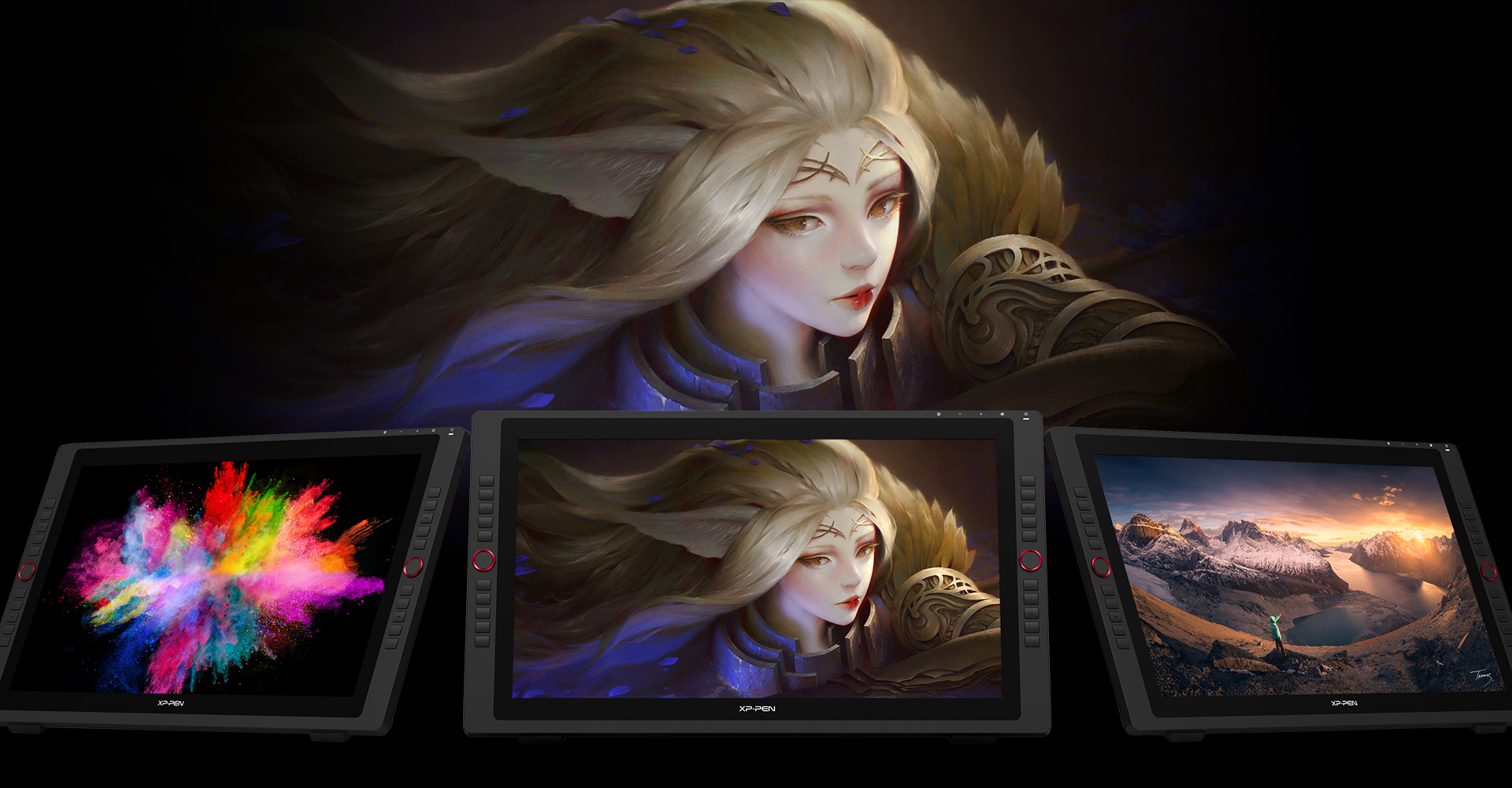 Create in 2K QHD (2560 X 1440)
The Artist Display 24 Pro is the very first 23.8-inch 2K QHD graphics display. With double the resolution of FHD displays and unprecedented vibrancy, the Artist 24 Pro offers a creative experience that exceeds all limits.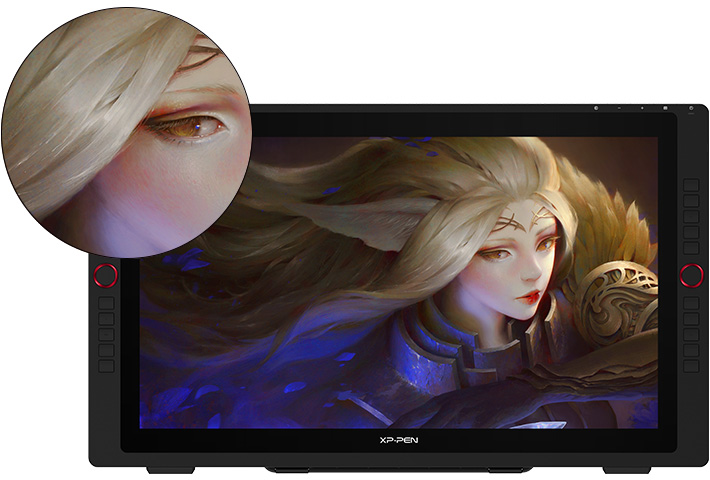 23.8-inch
2K QHD
Artist 24 Pro
2K QHD 2560 X 1440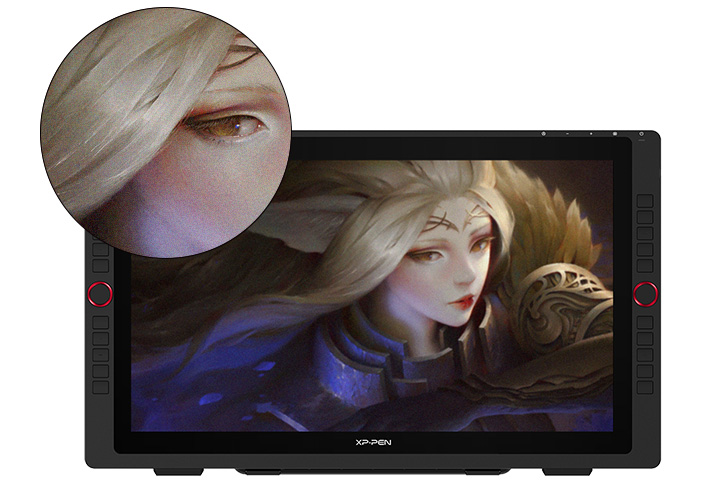 21.5-inch
FHD
Artist 22R Pro
FHD 1920 X 1080
What is 2K QHD?
2K QHD is a type of display resolution. A screen's resolution is the number of pixels it has in relation to its surface area—the more pixels, the sharper the image. A display is considered to have 2K resolution if it has 2,000 pixels. With 2560 X 1440 pixels, the Artist 24 Pro fulfills this criterion.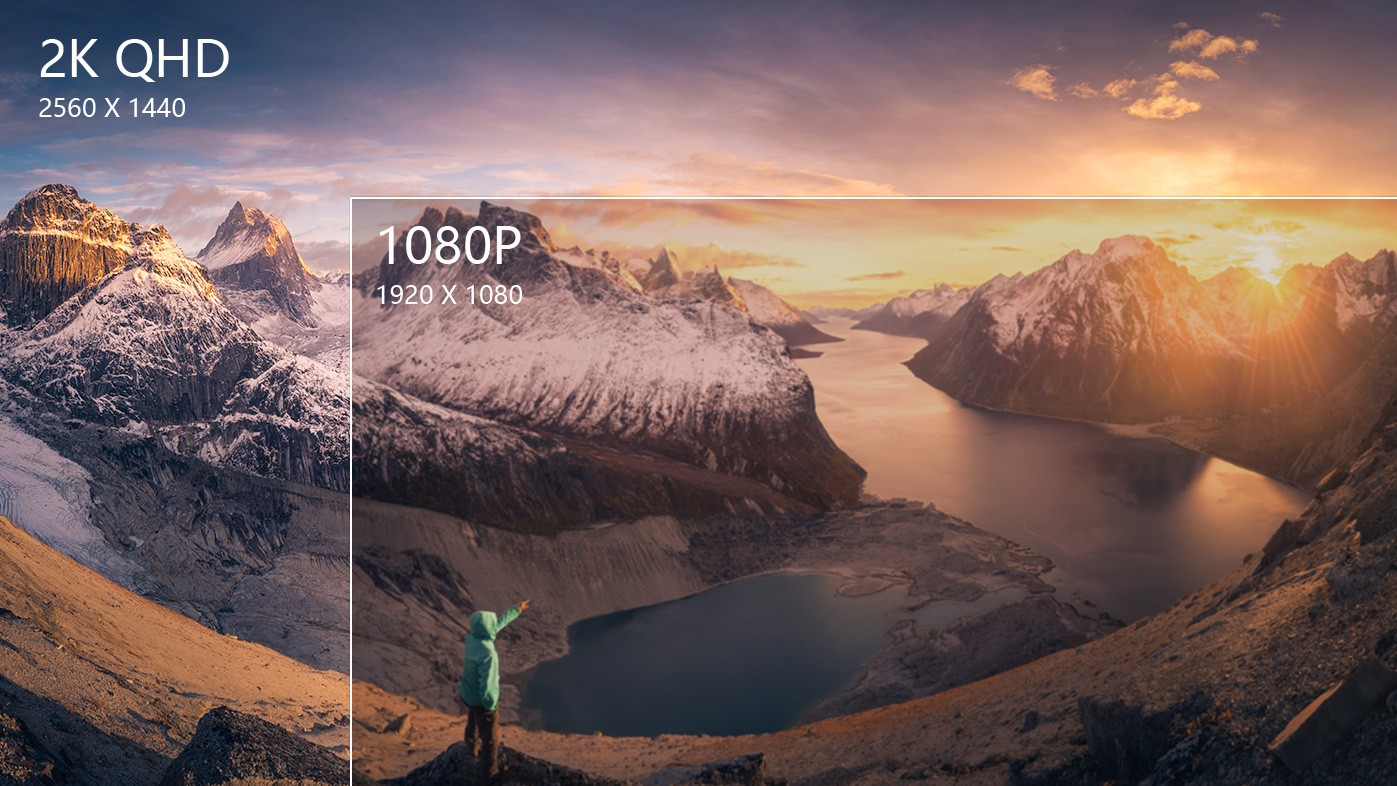 Weimin (Thomas) Chu
Professional Photographer
Grand Prize Winner of the 2019 National Geographic Travel Photo Contest 3rd Place / Nature/Astrophotography/2019 International Photography Awards 2nd Place / Sports/Extreme sports/2018 International Photography Awards
What impact does 2K QHD have?
Having such high resolution allows the Artist 24 Pro to deliver vibrant, dynamic and realistic images, with accurate color and deeper contrast. This allows you to capture the tiniest of details, leading to a more visually appealing creation. You can then seamlessly refine and enhance your artwork on popular digital art software, such as Photoshop, CorelDraw, 3D Max and CAD.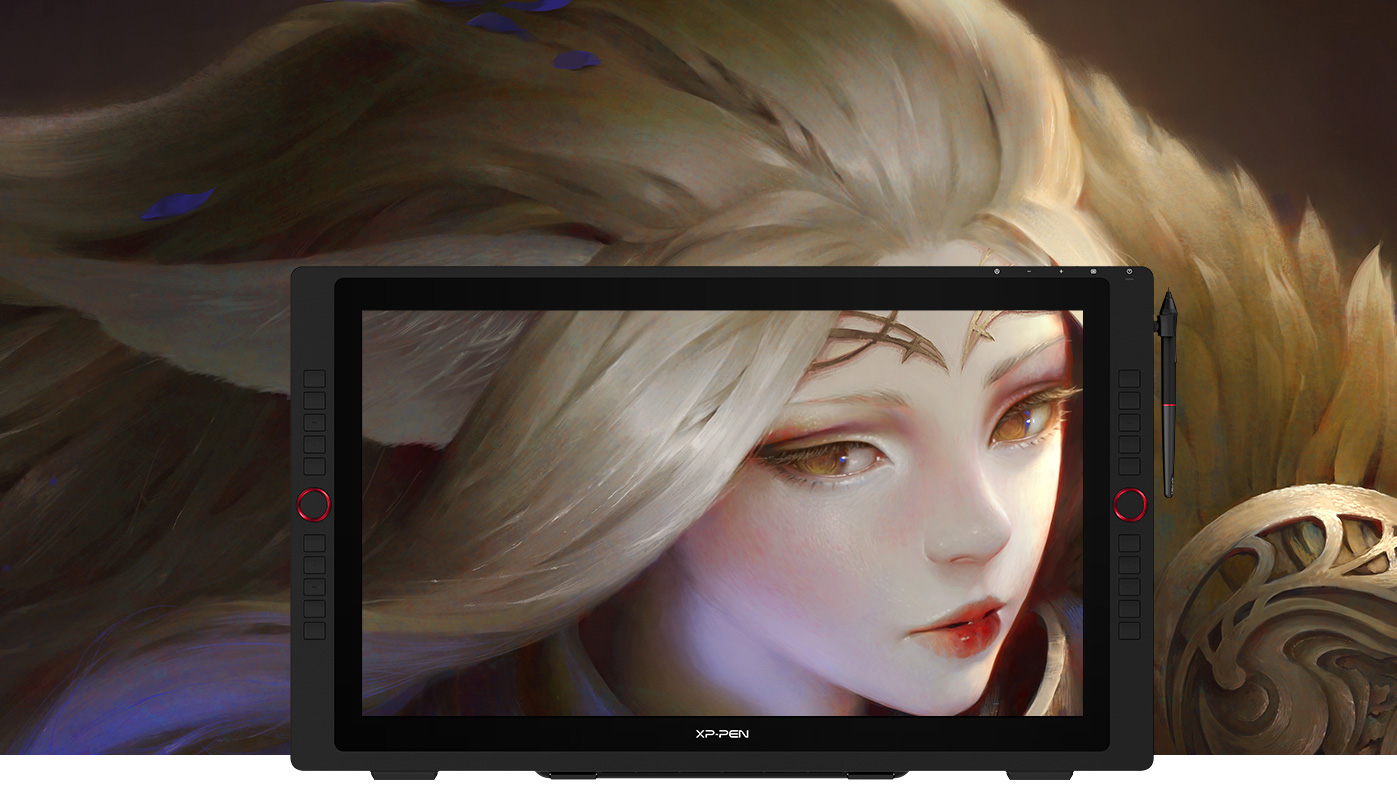 Fuel your creativity
Fuel your creativity with brilliant color and blazing graphics as you draw, design and create on this strikingly large, immersive display.

90% Adobe®RGB
Ideal connections
The Artist 24 Pro supports a USB-C to USB-C connection, allowing you to connect your iMac, Mac Book Pro or Windows computer without using an adapter.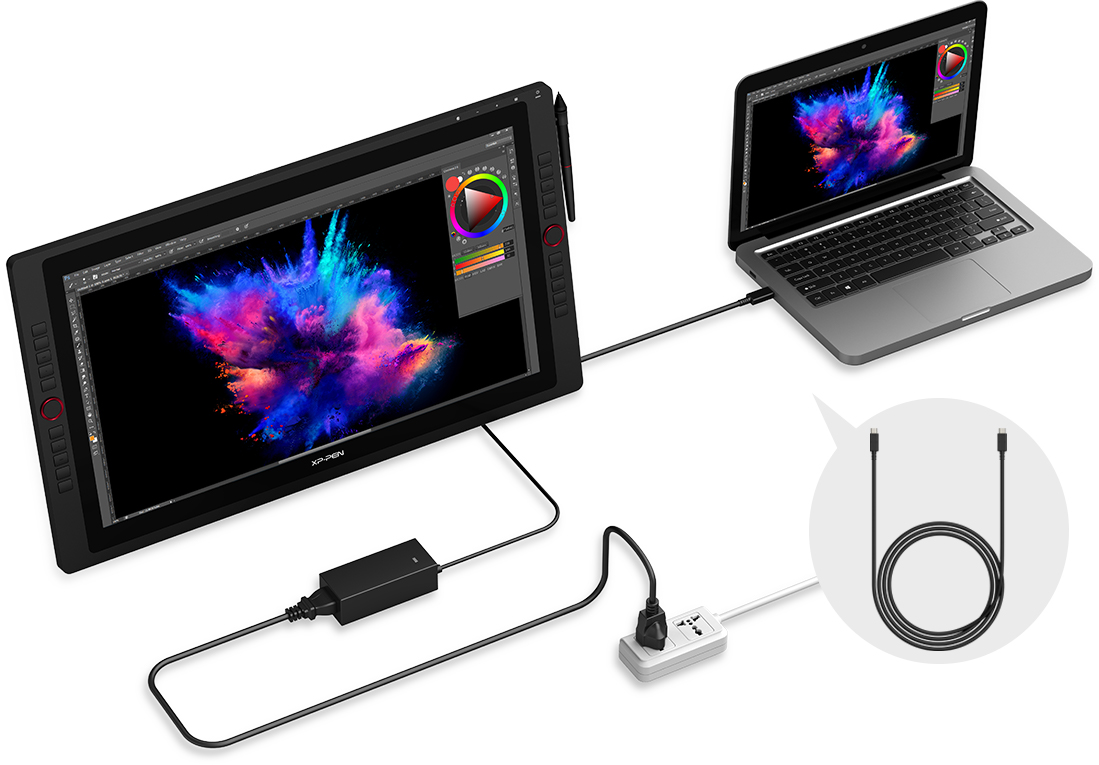 USB-C to
USB-C Cable
Discover new perspectives
Connect the Artist 24 Pro to your USB-C supported Android smartphone to add an extra digital canvas for your creation. Draw, paint, design, or create whatever you need more space for. With Bluetooth headsets or speaker, you can also watch your streaming shows on a big screen with ease.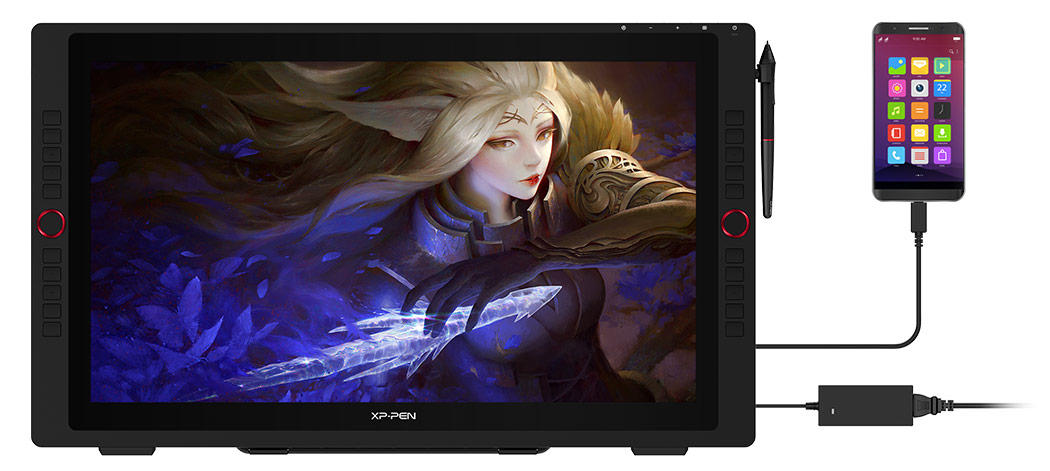 Note: The Artist 24 Pro is compatible with certain Android phones like Samsung, Huawei, etc.
Create more, more naturally
The XP-Pen Artist 24 Pro features two easy-to-control red dial wheels and 20 customizable shortcut keys. These are placed on both sides of the product, making them easily accessible for both left and right-handed users.


An intelligently designed stylus
The PA2 Battery-Free Stylus supports up to 60 degrees of tilt function and delivers superior line performance, creating the finest of sketches and lines.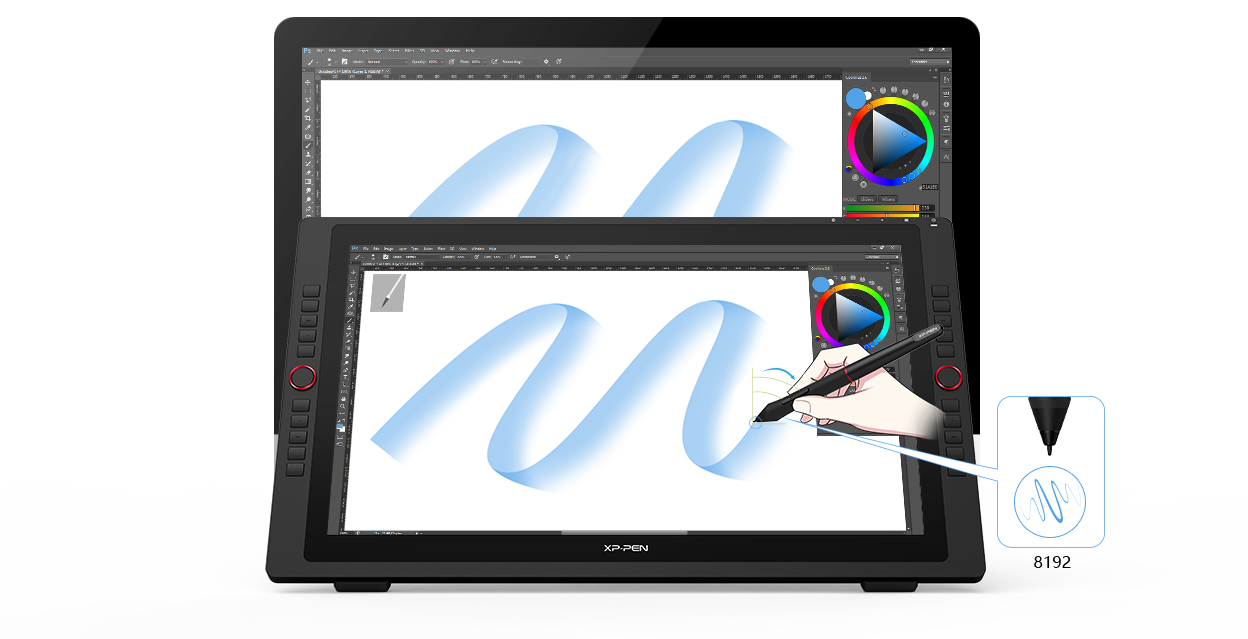 Tilt
Small details that make a big difference
The Artist 24 Pro comes equipped with the USB Hub that can be used to connect devices such as your mouse. In addition, unlike most mechanical keys, the display's touch-sensitive keys are specially designed to avoid sticking.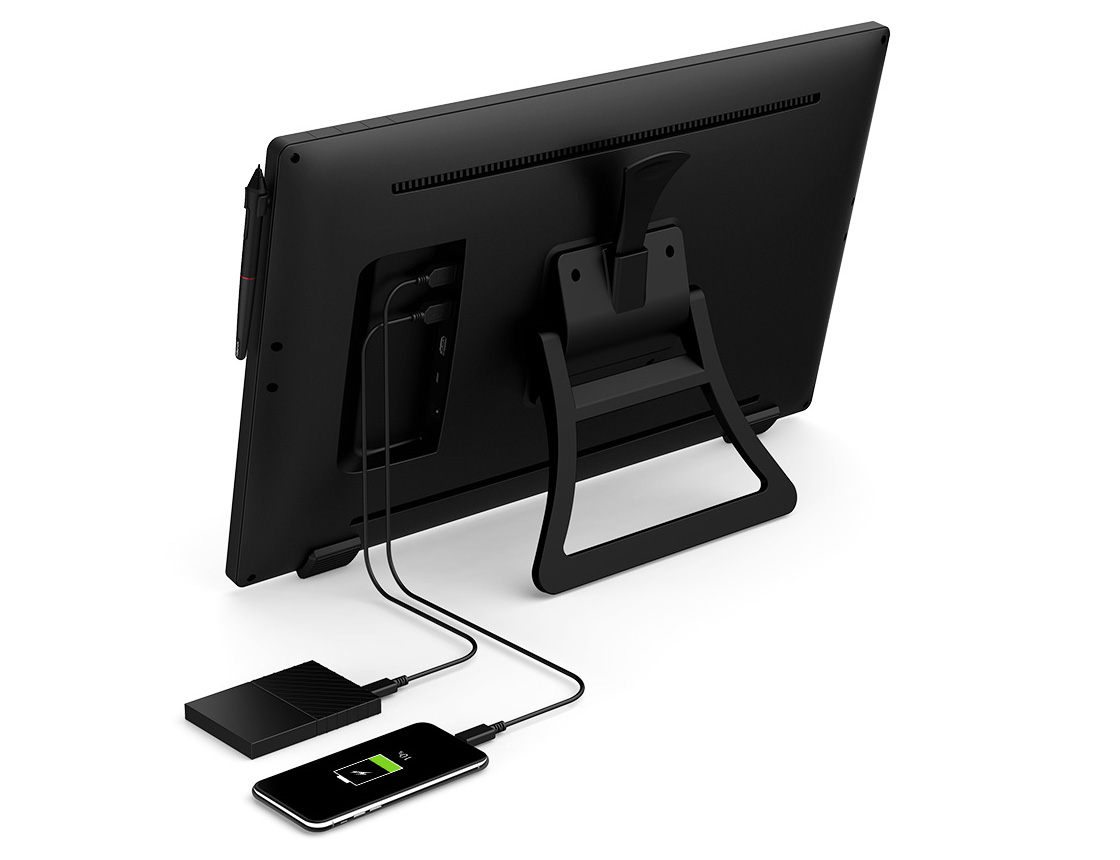 Back button
Button
Button
Menu button
Power button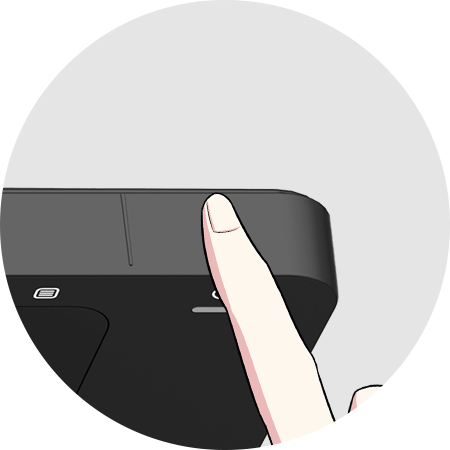 Touch
Convenience at its finest
With the Artist 24 Pro's adjustable stand, you can change the product's angle to suit your needs, allowing you to create with ease. In addition, the product's specially-designed pen slot provides quick access to your pen.


Incredibly versatile
The XP-Pen Artist 24 Pro supports Windows® 10/8/7 and Mac OS X® 10.10 (and higher). The product is also compatible with popular digital art software, such as Adobe® Photoshop®, Illustrator®, SAI®, CDR®, GIMP®, Krita®, Medibang®, Fire Alpaca® and Blender® 3D.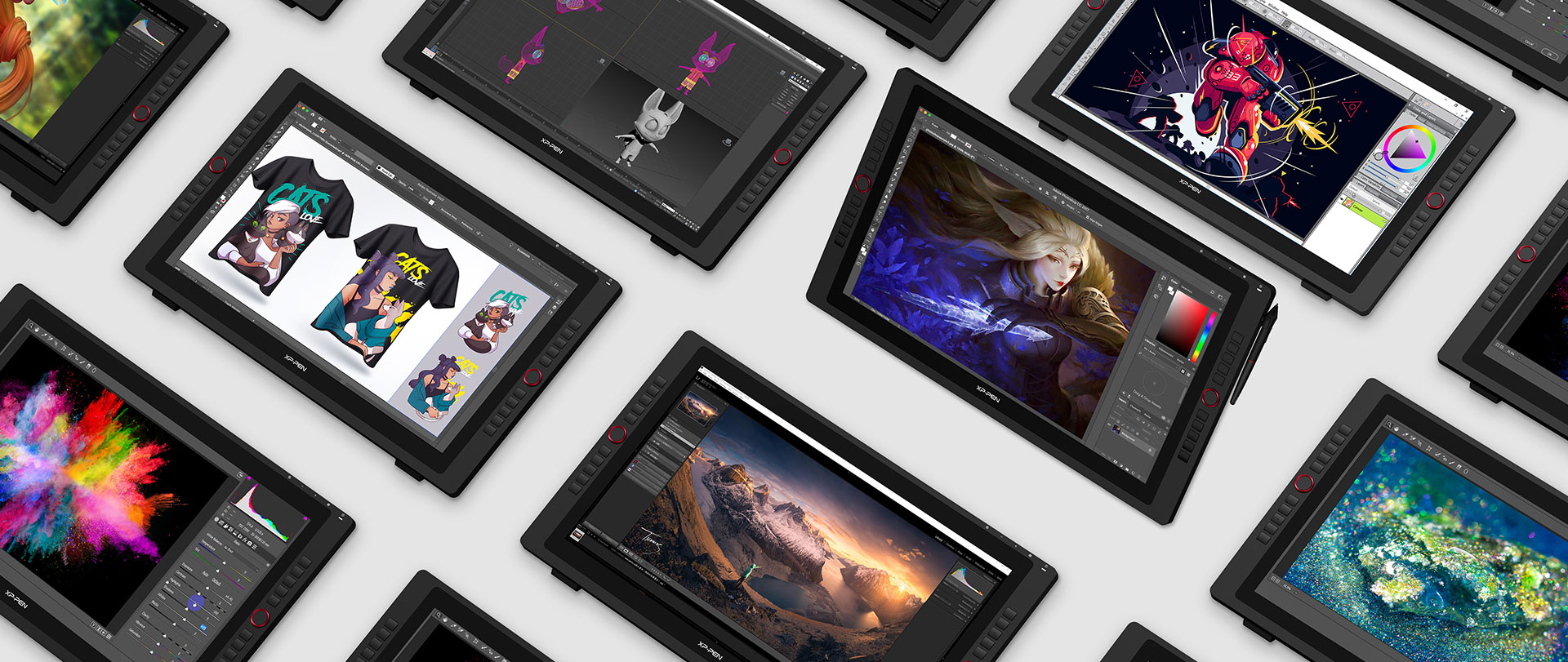 What's Included in Package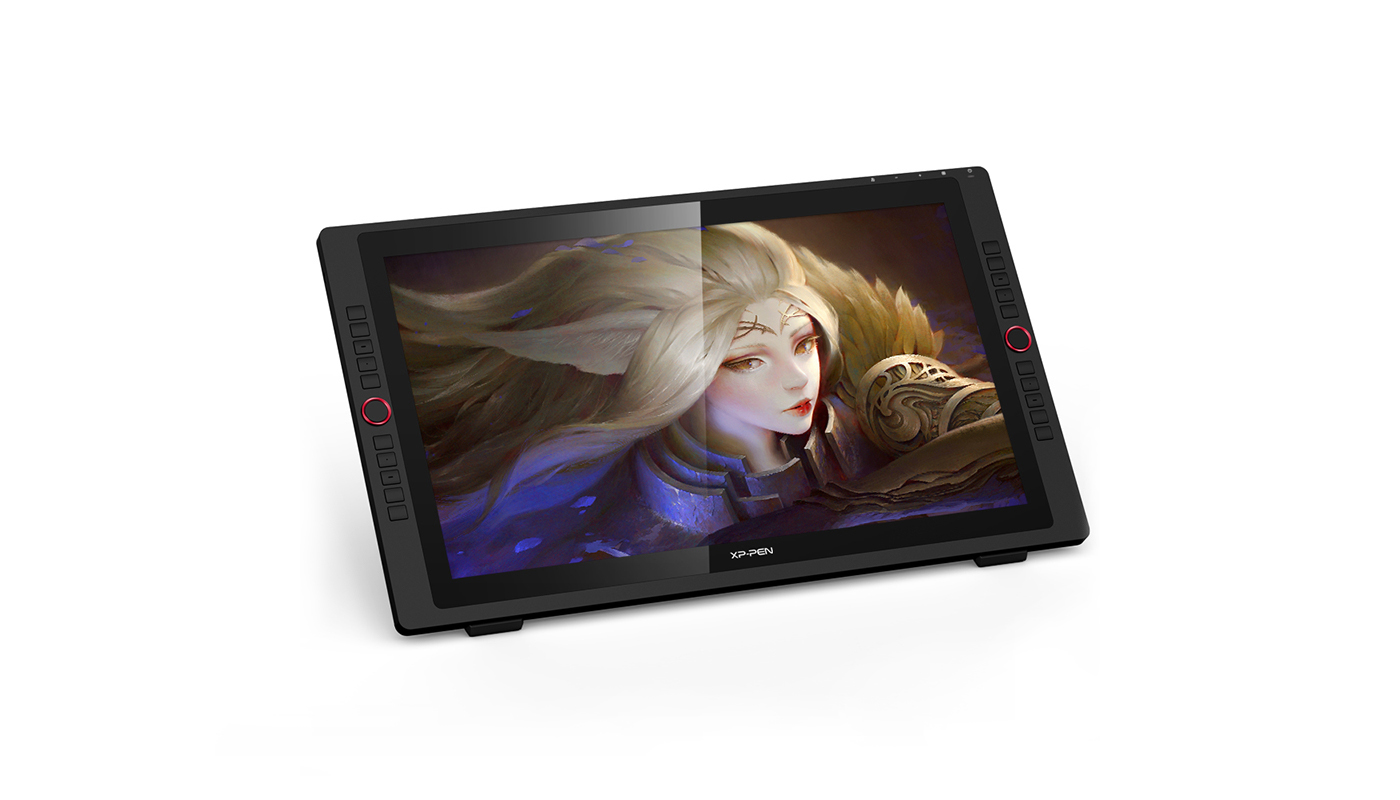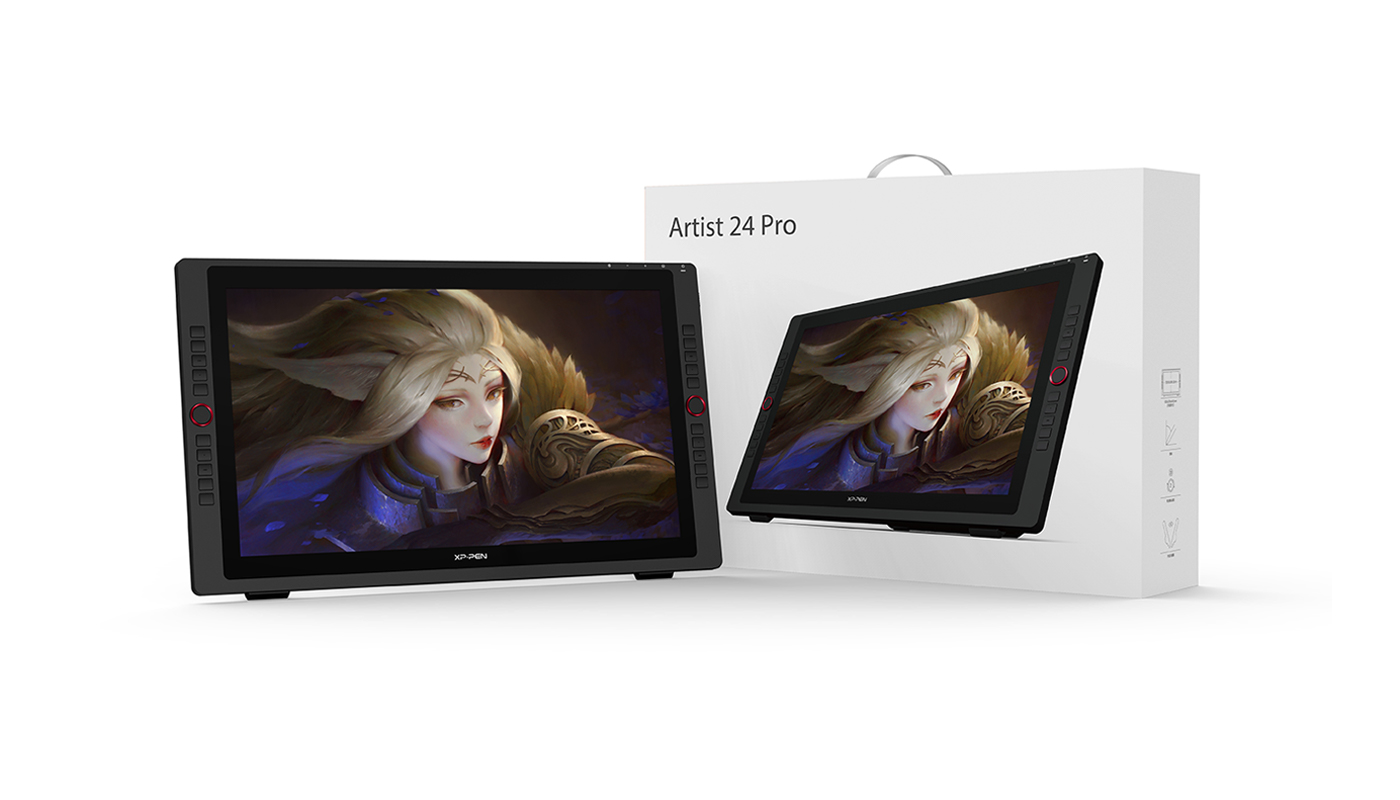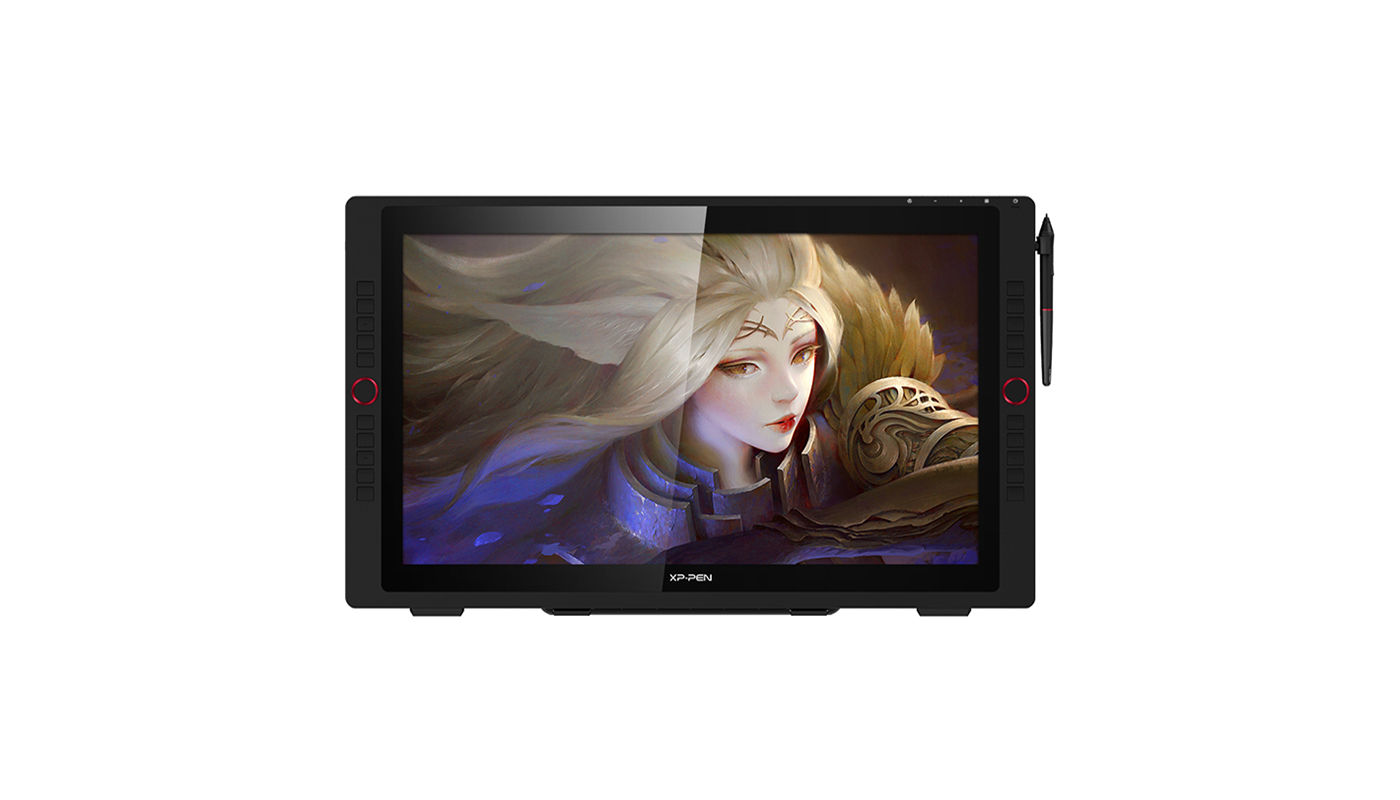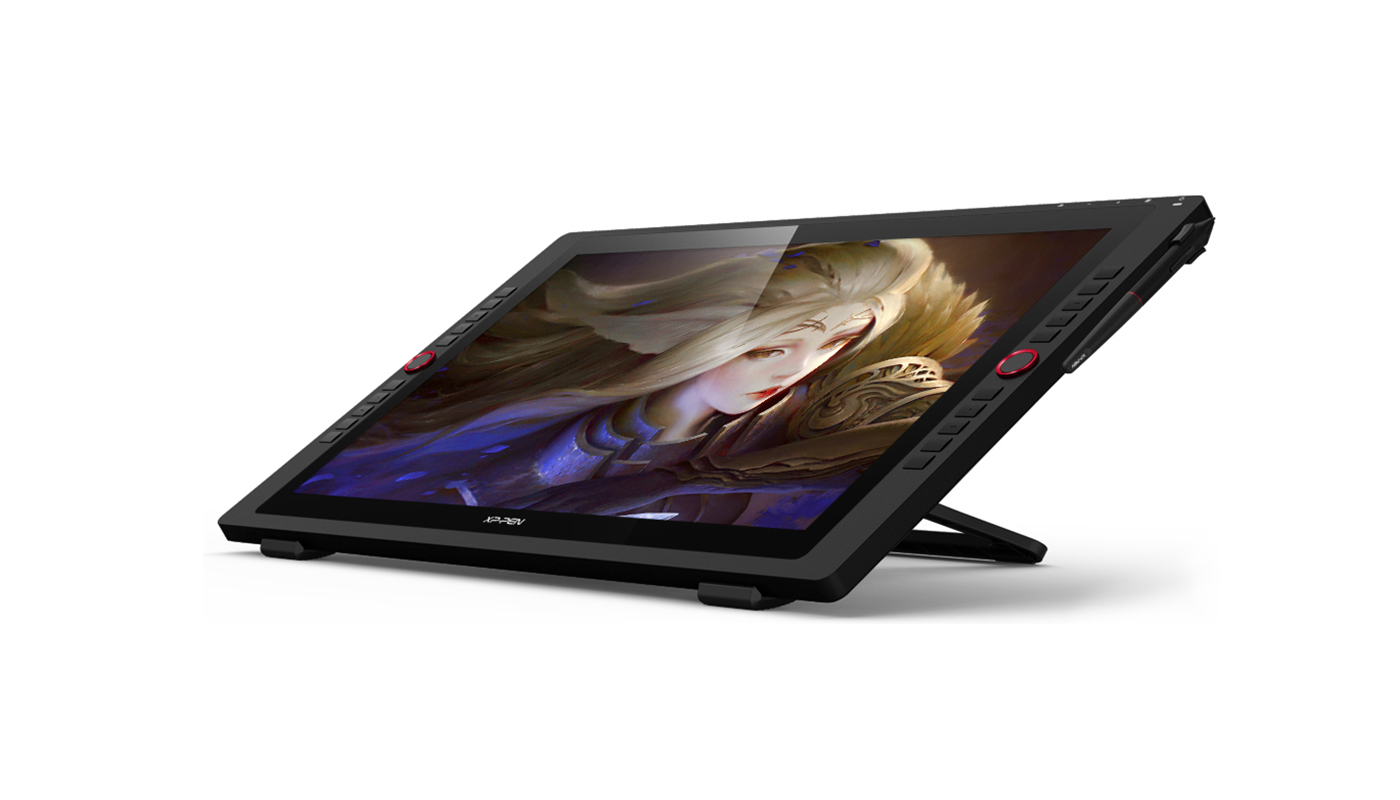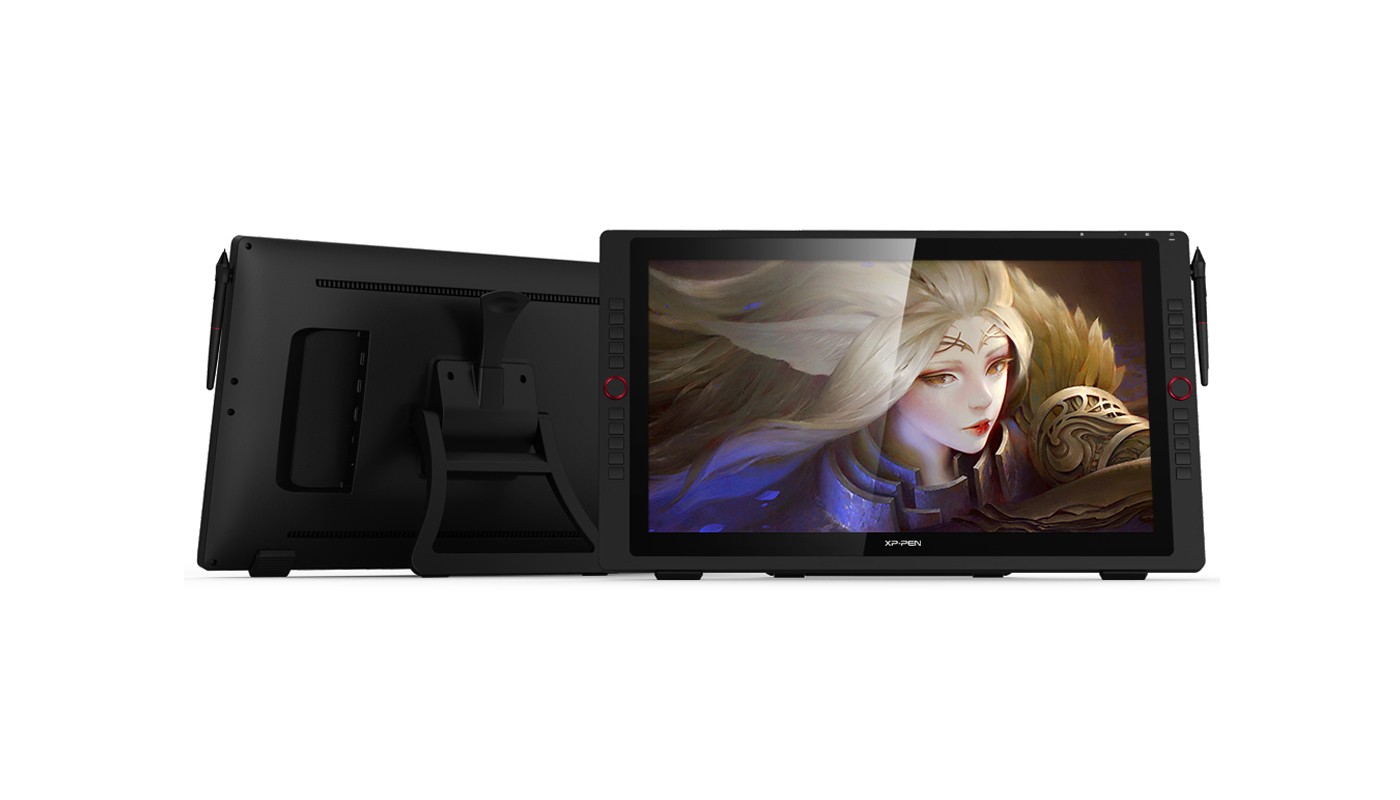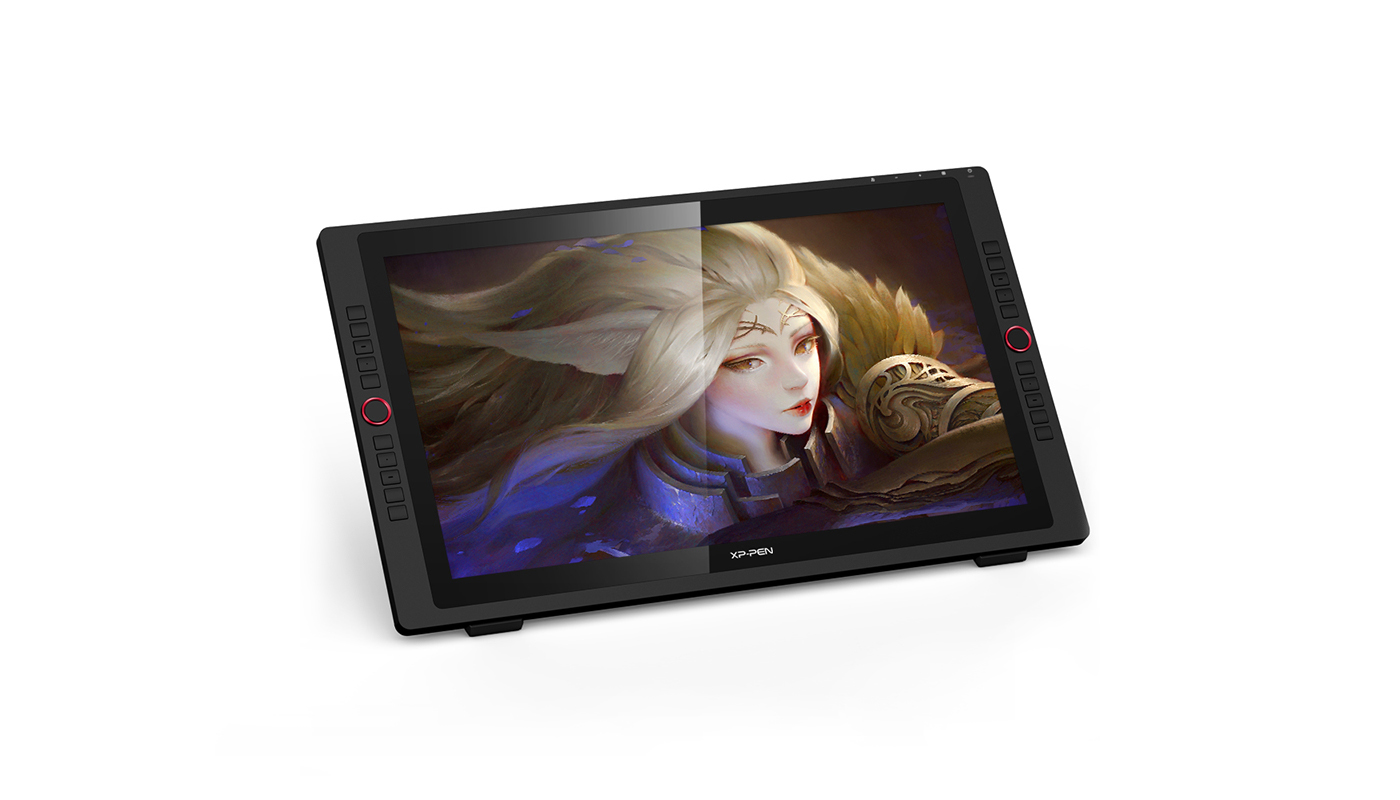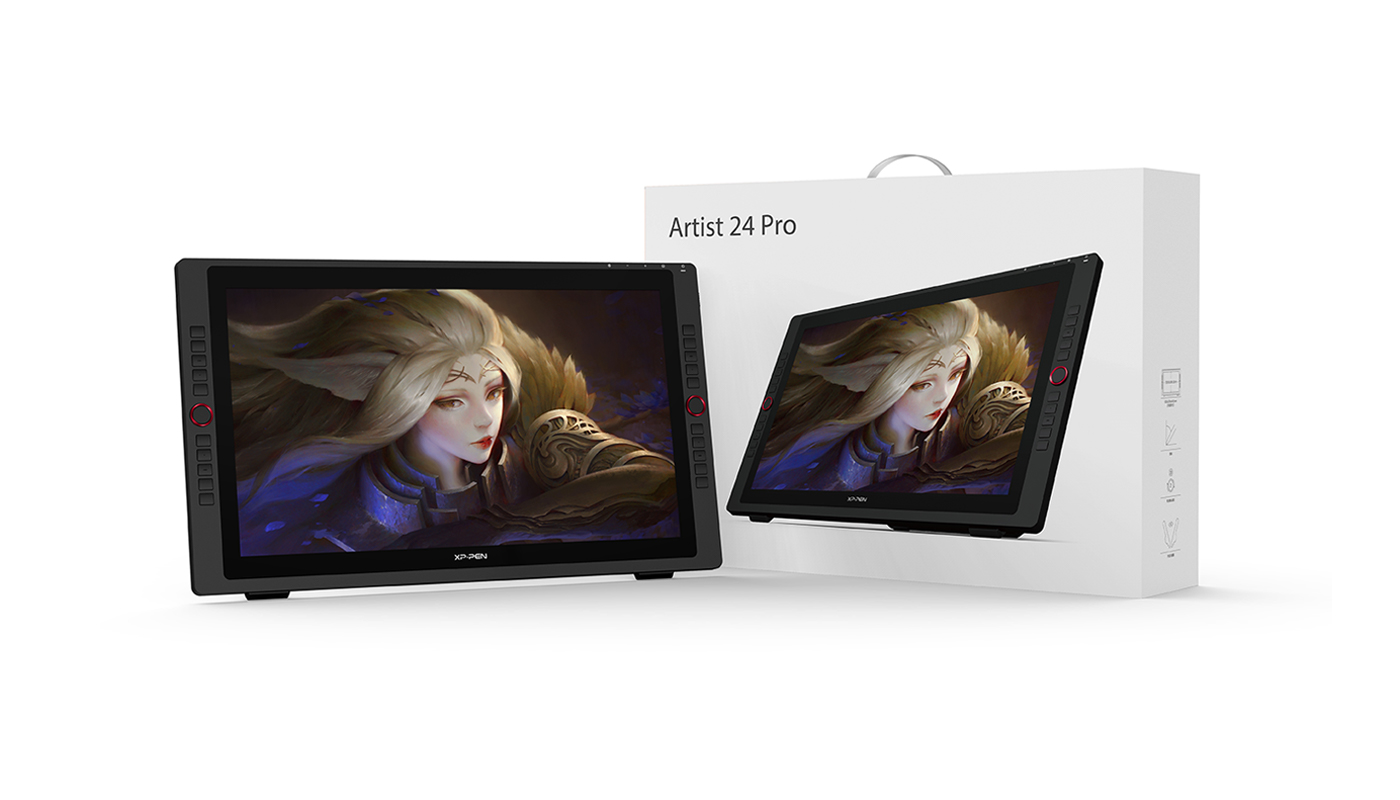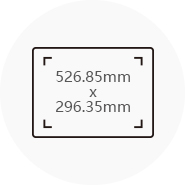 Dimensions
632x370x44.8mm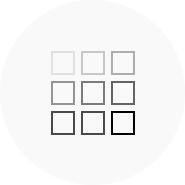 Display Resolution
2560x1440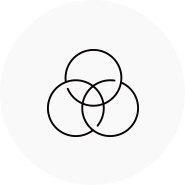 Color Gamut
90% Adobe®RGB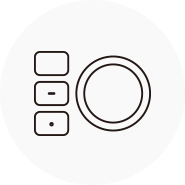 2 Red Dial Wheel
20 Shortcut keys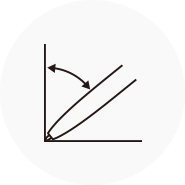 Battery-free Stylus
Tilt:60°
| | |
| --- | --- |
| Dimensions | 632 x 370 x 44.8mm |
| Display Area | 526.85 x 296.35mmmm |
| Color Gamut | about 88% NTSC, Adobe RGB≧90%, sRGB≧120% |
| Display Resolution | 2560 x 1440 |
| Red Dial Wheel | 2 |
| Shortcut keys | 20 |
| Stylus | Battery-free |
| Tilt | 60° |
| Pressure Sensitivity | 8192 levels |
| Color Depth | 16.7M |
| Contrast | 1000:1 |
| Resolution | 5080LPI |
| Report Rate | Max ≥ 220RPS |
| Accuracy | ±0.01 inch (center) |
| Reading Height | 10 mm |
| Interface support | 1 x USB-C port, 2 x USB Hub, 1 x HDMI port, 1 x DC port |
| Response Time | 14 ms |
| Viewing Angle | 178° |
| Aspect Ratio | 16:9 |
| Adjustable Stand | 16-90° |
| VESA Mount | 100 x 100 mm |
| Brightness | 250 cd/m2 |
| Power Supply Input | AC 110-240V |
| Power Supply Output | DC 12V 3A |
| Power ON Mode (max) | 30W |
| Power Sleep Mode | 3.5W |
| Power OFF Mode | 1.5W |
| Compatibility | Windows® 10/8/7 and Mac OS X® 10.10 (and higher) |
Package includes:
1 x XP-Pen 23.8" Graphics Display
2 x Battery-Free Stylus
1 x USB-C to USB-C Cable
1 x HDMI Cable
1 x Power Adapter
1 x Power Cord
1 x Pen Holder
8 x Replacement Pen Nibs
1 x Quick Guide
1 x Cleaning Cloth
1 x Black Drawing Glove

Getting started with your
XP-Pen Artist display

All Artist displays come
with one free creative software